The school's branch of HMS Heroes is now up and running thanks to our Community Engagement Coordinator, Mrs Cousins. We are really pleased to have taken part in different activities and events in the last 18 months. Read on to see what our HMS Heroes have been up to.....
The school became a members of HMS Heroes in Autumn 2014 and we received our own Standard (distinguishing flag). One of our very first Heroes events was to join in the Remembrance Day Parade in Colchester in November 2014. We were honoured to attend the Parade where we marched alongside The Royal British Legion and laid a wreath in remembrance.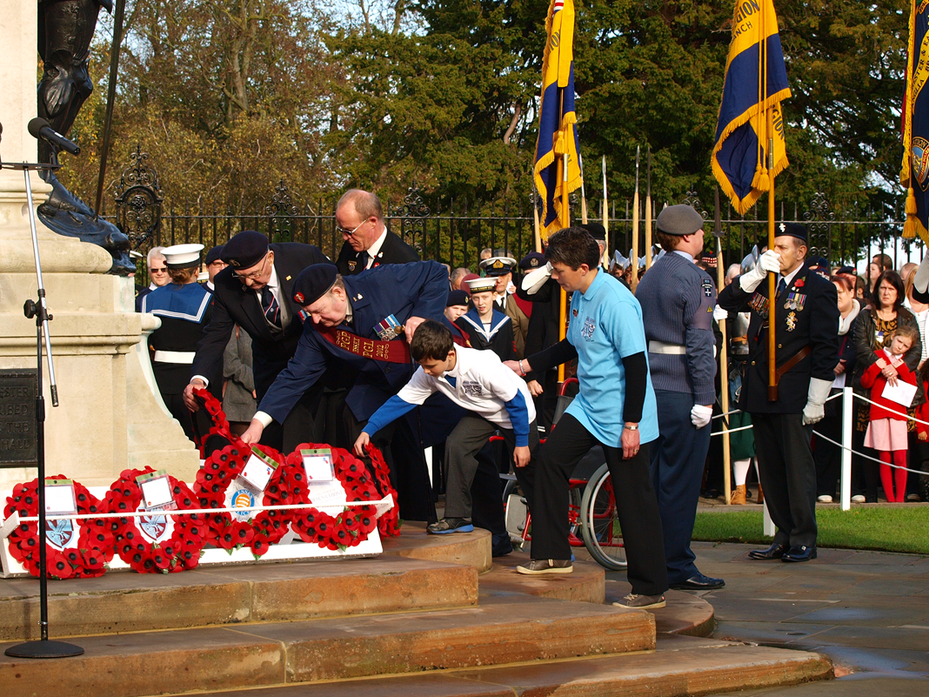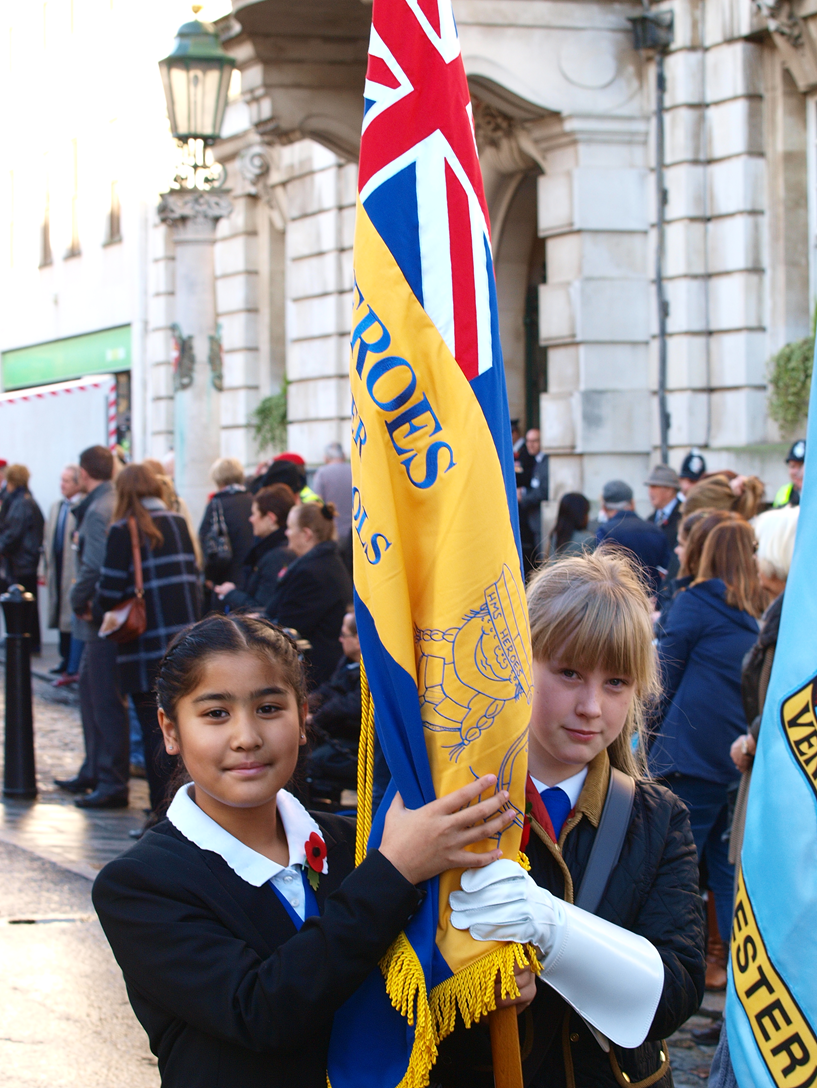 The Festival of Remembrance which is held at the Royal Albert Hall - November 2015
The Festival of Remembrance which is held at the Royal Albert Hall was once again a moving tribute to our soldiers past and present. This year we watched with additional pride as two of our pupils from our HMS Heroes group had the wonderful opportunity to be a part of the service.
Olivia Siddons and Alex Cousins were two of twelve children chosen to represent all military children from the UK, Cyprus, Falkland Islands and Germany. Olivia and Alex travelled to London on the Friday for the first rehearsal with great excitement!
The children were Guards of Honour for the Chelsea Pensioners and were thrilled to be given such a privilege. Saturday arrived too quickly and the nerves kicked in! The evening service was held in front of the Royal Family and the Prime Minster and the children were awestruck! It was an emotional service but amazing; both Olivia and Alex have spoken with pride about clapping the Chelsea Pensioners down the red carpet. They were able to watch the ceremony from the gods and they met Pixie Lott, Rod Stewart and members of the Royal Family.
This was the first year that HMS Heroes have formed an Honour Guard for the Chelsea Pensioners and it was a historic moment which was described by the British Legion as spectacular.
It was a huge privilege for the children which has left them with special memories . We look forward to taking part in the Festival next year.